Location: Rackham Graduate School - 915 E. Washington St. - Ann Arbor, MI 48109
Agenda
---
Information and Serious Leisure
From Jenna: My presentation for World Information Architecture Day at Ann Arbor is best captured in the form of the diagram, [featured on Jenna's website here: http://www.jennahartel.info/news.html as well as on @WIAD_AnnArbor's twitter & Facebook page]; it displays information architecture, happiness, and leisure in an interlocking framework. To start, I will celebrate the special work that information architects perform to envision and oversee the informational structures and patterns that reside underneath the surface of everyday life. Then, I will turn attention to one notably happy and cherished life experience – leisure! – and reveal the structures and patterns that exist therein, too. Finally, I will guide the audience to bridge and fuse these neighboring domains (information and leisure) in order to more mindfully design and manage products and services that generate happiness in leisure settings and beyond.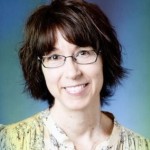 Jenna Hartel
Speaker - Ann Arbor
---
Understanding Context
Andrew Hinton (http://understandinggroup.com/team/andrew-hinton/) is an information architect at The Understanding Group, and the author of Understanding Context. Since the early 90s he's worked with companies to make habitable, delightful environments out of information. He lives in Atlanta, GA, where he considers the humidity an acceptable price to pay for easy access to collards, grits, and decent BBQ.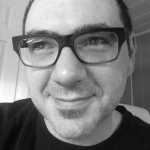 Andrew Hinton
Speaker - Ann Arbor
---
Delight, Discovery, and d'Arts: Experience Architecture in Ann Arbor
Omari Rush has a continually expanding role of service as both an artistic administrator and community leader, in part through his work as Curator of Public Programs at the Ann Arbor Art Center, and previously as Education Manager at the University Musical Society (UMS). Additionally, he has served in an advisory role for numerous organizations of varying cultural and geographic scopes: as Vice Chair of the governor-appointed State of Michigan Council for Arts and Cultural Affairs, as a member of national advisory committees for the Kennedy Center and Association of Performing Arts Presenters, and as Chair of the Board of Directors for the Ann Arbor Public Schools Educational Foundation. Omari earned degrees in music from the University of Michigan and Florida State University, and while his concert performances as a clarinetist are now infrequent, Omari fills his downtime with planning special events for friends (like shur! and the Fox Trot), reading (especially American Revolution literature), and eating kimchi (lots).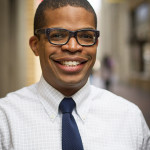 William "Omari" Rush
Speaker
---
Architecting Lasting Happiness*
Kat King (http://katalogofchaos.com) is a graduate of The University of Michigan School of Information, where she first encountered Information Architecture by accident. Since then she has become obsessed with understanding how we attempt to control the arguments our information makes, and how these arguments control us. She is interested in language, meaning, and the ways we try to structure the chaos of existence. She lives in Ypsilanti, MI where she manages her own existential terror by reading, taking snapchats of her cats, and going to The Wurst Bar.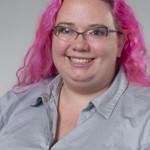 Kat King
Speaker
---
Registration and coffee/light breakfast
Join us for coffee (necessary!) and a light breakfast of donuts before our amazing day!
---
---
Happy hour/Networking event
Join us after the conference for happy hour and networking with all of the attendees! Location is still TBD, but put this in your calendar!
---
10:30am EST - 11:15am EST
DUMB | Five Patterns from the Work of Richard Saul Wurman
Inspired by IA pioneer Richard Saul Wurman's call to practice information architecture as "an understanding business," Dan Klyn co-founded The Understanding Group with Bob Royce in 2011 and is on a mission to co-opt architectural thinking from the built environment and interpret it for use in the design of places made of information.
In addition to his duties as structural design practice lead at TUG, Klyn works as an editorial assistant to Mr. Wurman, teaches the IA course at the University of Michigan School of Information and has served as a board member of the Information Architecture Institute.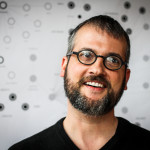 Dan Klyn
Speaker

AND WITH THANKS TO OUR GLOBAL SPONSORS